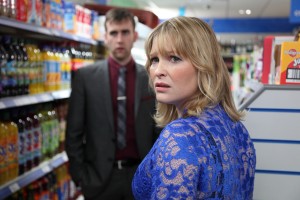 The Syndicate
Kay Mellor's powerful drama about ordinary workers and their lottery syndicates. Following a different group each series, we see how their lives are transformed – for better or worse – by winning.
Series list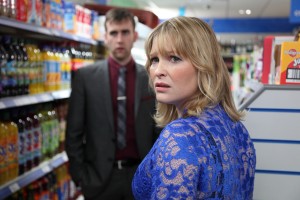 The Syndicate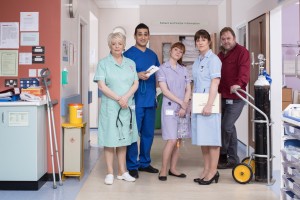 The Syndicate 2
The Syndicate 3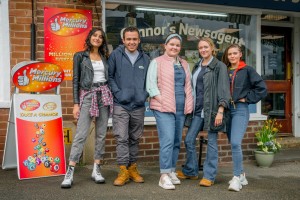 The Syndicate 4
Set in a small cut-price supermarket in Leeds, The Syndicate is the story of five employees in a lottery syndicate. When their supermarket comes under threat of closure and they risk losing their jobs, things are looking tough. In the current economic climate, finding a solution seems impossible – desperate measures have to be taken! But then the unthinkable happens... they win £18 million on the lottery. They can't believe their luck! Surely this is the answer to all their problems?
This five part drama from writer Kay Mellor is a touching, often funny, cautionary tale that portrays the truth behind the dreams of instant riches, gently reminding us to be careful what we wish for. Starring Timothy Spall, Matthew Lewis, Joanna Page and Matthew McNulty, we see how their characters have to adjust to becoming millionaires overnight. The win of a lifetime will change their lives, loves and relationships, some for the better – and some for the worse.
Year
2012
Episodes
5 x 60 minute episodes
Channel
BBC1
Written by
Kay Mellor
Directed by
Kay Mellor
" It's been unmissable from start to finish "

Metro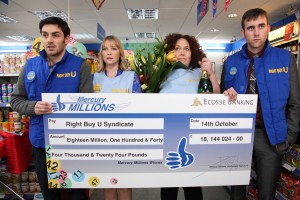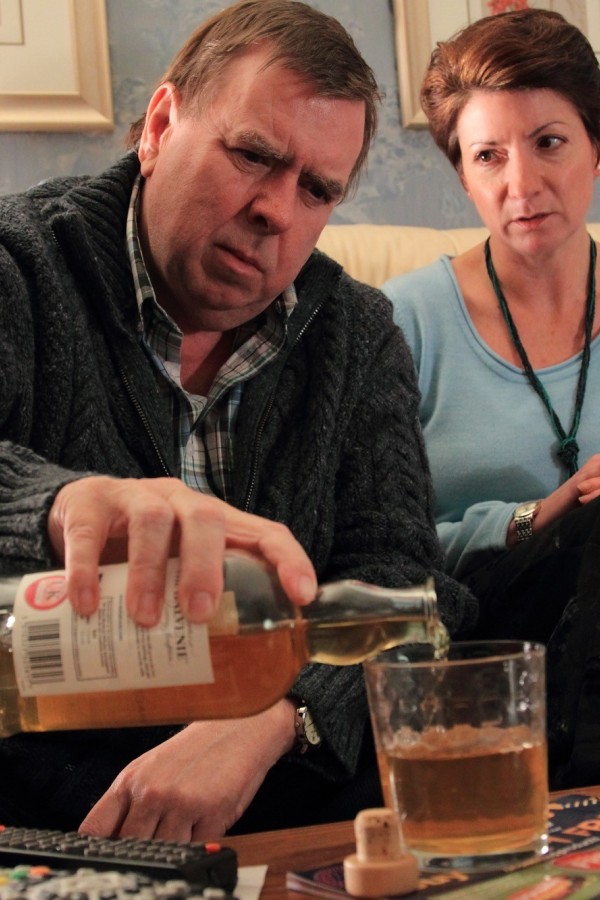 Returning for a second series, this time following a syndicate of five lowly paid hospital workers at St Luke's in Bradford. Mandy, Rose, Alan, Becky and Tom suddenly have more than enough money to realise all their hopes and dreams when they win a life changing £72,000,000 to share between them.
Starring Siobhan Finneran, Alison Steadman, Mark Addy, Natalie Gavin and Jimi Mistry, we follow each character's journey as they swap bedpans and bandages for convertibles and champagne. As they go from less than 14k a year pay packet to 14 million in the bank account, adjusting to their newly acquired wealth brings drama, comedy and pathos.
Year
2013
Episodes
6 x 60 minute episodes
Channel
BBC
Written by
Kay Mellor
Directed by
Kay Mellor & Dominic Leclerc
" It continues with the winning formula that made series one so addictively compelling "

Mail on Sunday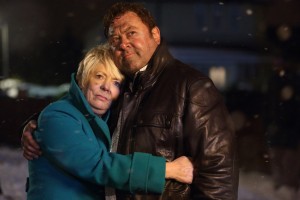 The third series of The Syndicate follows the staff at the once impressive Hazelwood Manor, overlooking the seaside town of Scarborough. Once home to over thirty employees, owners Lord and Lady Hazelwood were forced to let the others go when they ran into financial difficulties. Housekeeper Sarah, cleaner Dawn, cook Julie, gamekeeper-cum-groomsman Sean and gardener Godfrey now have to pitch in and do more than one job just to keep the house going.
With Lord Hazelwood's health is failing and the new Lady Hazelwood and her son more concerned with maintaining their lifestyle than sorting out their mounting debt, the future of the staff looks bleak. But then the unthinkable happens - they win the lottery! Starring Elizabeth Berrington, Melanie Hill, Lenny Henry and Cara Theobold, the Sydnicate III follows the highs and lows of the staff's journey from downstairs to upstairs..
Year
2015
Episodes
6 x 60 minute episodes
Channel
BBC1
Written by
Kay Mellor
Directed by
Kay Mellor & Dominic Leclerc
" Sit back, turn your brain off and relax, basking in its warm and undemanding rays. "

The Guardian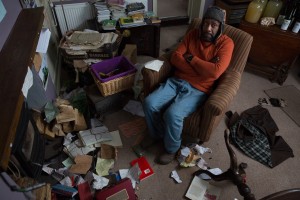 When the owners of Woodvale Kennels announce they're selling the business to a larger company, the staff are devastated to realise they may well be out of a job. This is disastrous news for Keeley, Jake, Roxy, Gemma, and Colette, who all depend on their pay to get them from one month to the next. But there seems to be a small bit of good news – they've got four numbers on the lottery and won £500.
It's only when they start to realise that four winning numbers would give them over a grand they start to worry Frank the newsagent has made some kind of mistake. And when they double-check their numbers they're shocked to realise they'd actually hit the jackpot and should have netted a cool £27 million! And now Frank isn't answering his phone...
The syndicate's determination to get their money back propels the series into a game of cat and mouse, chasing Frank all the way to Monaco. Combining the 'cat-and-mouse' thrill of the chase with comedy, pathos and high-drama, The Syndicate 4 builds to a climactic finale that forces gambling addict Keeley to risk everything on the biggest gamble of her life. Starring Katherine Rose Morley, Taj Atwal, Liberty Hobbs and Kieran Urquhart.
Year
2021
Episodes
6 x 60 minute episodes
Channel
BBC1
Written by
Kay Mellor
Directed by
Kay Mellor & Dominic Leclerc
" A clever, gripping story that will make you laugh and simultaneously tug on your heartstrings. "

Radio Times