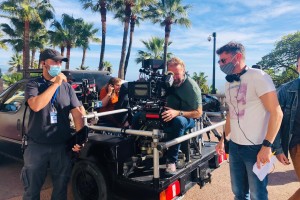 About us
Rollem is a production company with a difference.
Set up in 2000 by the multi-award winning writer Kay Mellor to produce her hugely successful ITV drama Fat Friends, we've gone on to produce a host of hit shows, including the hugely popular returning series The Syndicate, heartfelt pregnancy drama In The Club and poignant two-parter A Passionate Woman.
Founded by a writer who championed creative talent in all its forms, we make programmes that portray real people and real lives. We create shows that deliver entertainment and high drama in spades, packed with original characters that always feel relatable. In other words, television that people want to watch.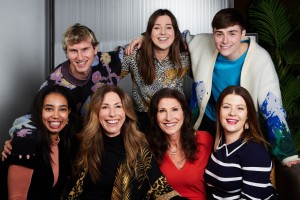 " We give writers the freedom to explore without limits. "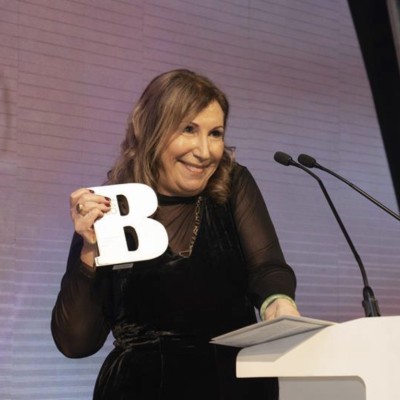 Building on Kay's incredible legacy
Born and bred in Leeds, Kay Mellor was a unique talent in the industry, creating some of the most talked about TV and stage shows in the country. A director, actress and executive producer as well as a writer, Kay was perhaps best known for creating groundbreaking drama series such as Band of Gold, Fat Friends and The Syndicate.

Kay was always passionate about mentoring emerging talent – she worked closely with new writers to develop their ideas for television and stage through schemes with the BBC and Leeds Playhouse. Rollem came from her desire to tell real stories, to work with local people and to shine a spotlight on creativity. As we look to the future, we'll continue along the trail she blazed, pushing boundaries and doing everything we can to honour her incredible legacy.
Her long and hugely successful career began in 1983. After graduating from Bretton Hall College and forming the Yorkshire Theatre Company, she wrote and performed an original play called Paul and picked up Best New Play at the National Student Drama Festival. This landed her a job at Granada Television, leading to work on soap opera juggernaut Coronation Street.

Since then, the list of entertainment she had a hand in practically speaks for itself. From kids television and family shows (Dramarama, Children's Ward, Just Us), to soap operas (Brookside, Families), to feature films (Girls Night, Fanny and Elvis), television drama (Band of Gold, Playing the Field, Fat Friends, Between the Sheets, Strictly Confidential, The Chase, A Passionate Woman, The Syndicate, In The Club), not to mention stage adaptations Fat Friends The Musical and Band of Gold.
As an actress, she appeared in her own adaptation of Jane Eyre, comedy drama Stan the Man, A Good Thief and Gifted. On stage, she wrote and starred in the one-woman show Queen at the West Yorkshire Playhouse. In February 2020, Kay was awarded the Broadcast Special Recognition Award as her latest commission for BBC1 – a fourth series of the hit lottery winner drama The Syndicate – was announced, going on to be filmed in Yorkshire and Monaco during lockdown.
---
Kay was awarded the BAFTA Dennis Potter Award in 1997 for Outstanding Writing for Television. She was appointed an OBE in the 2009 Birthday Honours, and in 2014 she was awarded the Writers Guild Award for Outstanding Contribution to Writing. She received a Fellowship for significant contribution to television from the Royal Television Society in November 2016.