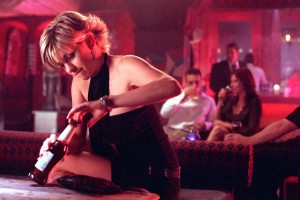 Gifted
Gifted follows Maxine and Sharon, two students celebrating the end of their exams. When they meet top-flight footballer Jamie Gilliam in the VIP room of a local nightclub, the consequences of that fateful night are explosive, with Sharon accusing him of rape. The football club – on the brink of moving into the Premiership – can't afford any more negative press with the play off final around the corner.
Following intense scrutiny from the newspapers and a strong denial of wrongdoing from Jamie, Sharon eventually drops the case. Initially staggered by the accusation against her idol, it's up to Maxine to take a deeper look into what happened. Feeling she's been left in a compromising position, she decides to confide in her barrister auntie Linda.
Year
2003
Episodes
1 x 100 minute episode
Channel
ITV1
Written by
Kay Mellor
Directed by
Douglas Mackinnon
Produced by
Ruth Gogarty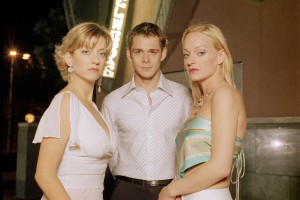 This one-off television film was written and devised by Kay Mellor. Starring Kenny Doughty, Claire Goose and Christine Tremarco, the drama-thriller explores the pressures and perceptions of football, fame and celebrity status. Directed by Douglas Mackinnon, over 6.1 million viewers tuned in for the initial broadcast.
---
Kay performed an Alfred Hitchcock-style cameo and played a solicitor – see if you can spot her!